Visitors staying with us can choose – without obligation – to offset their CO2 footprint created by staying with us. They can do so by contributing, in proportion to their carbon footprint, to a Belgian compensation project.
Villa Emma has purchased CO2 certificates from two projects in "Claire's" portfolio.
This is the principle of methanisation :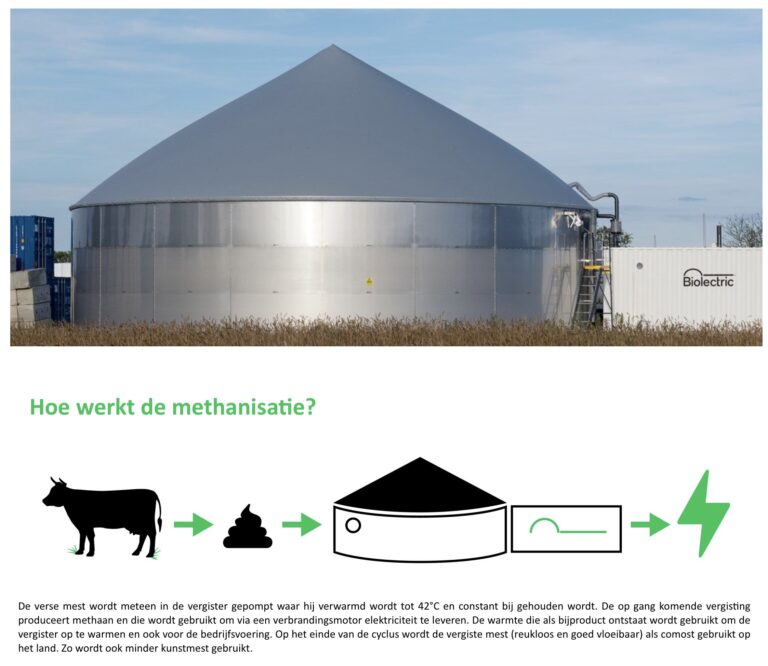 The carbon footprint due to staying at Villa Emma is calculated using the tool provided by GREEN KEY: ( HCMI tool v1.2 ).
The carbon footprint for mobility is calculated on the basis of data obtained from the site of CO2-emissiefactoren.nl .